Editor's note: The commentary "Why we should not attend the traditional Latin Mass" by Deacon James Toner in the Sept. 29 edition of the Catholic News Herald sparked a lot of comments on social media and several letters to the editor. Here is some of what readers had to say: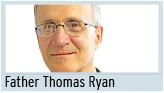 In his book "Martin Luther: An Ecumenical Perspective," Cardinal Walter Kasper notes that our ideas about Martin Luther have undergone transformations in a number of ways over the past 500 years. Historically, for Catholics, Luther was the father of Protestantism, the heretic to blame for the division of the Western Church.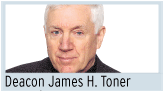 - I was confused when I went to the traditional Latin Mass because I don't speak Latin. But Latin is the universal language of the Church, with the great advantage that its meaning doesn't change. With the traditional Latin Mass, there is no need for Masses in English, Korean, French or Spanish. We are united as Catholics by the beautiful, traditional language of the Church. Most churches, by the way, have paperback missalettes that offer translations.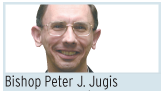 Our Eucharistic Congress brought us together as a diocesan family to celebrate our Catholic faith, and especially to celebrate our faith in Jesus' Real Presence in the Eucharist. Jesus comforts His apostles with His promise, "Behold, I am with you always, until the end of the age," and the Holy Eucharist is one of the marvelous ways that He fulfills His promise and remains always with us.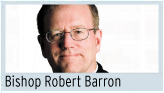 Just a few weeks ago, I had the privilege of meeting Dr. Stephen Davis, retired professor of the philosophy of religion at Claremont University. In preparation for the meeting, I read his book "Christian Philosophical Theology," which includes a chapter contrasting two basic approaches to religion throughout the world. The first – which can be found in much of the East – is a religion of karma, and the second – prominent in the Abrahamic religions of the West – is a religion of grace.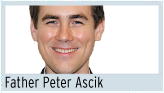 Save me O Lord, for the waters have risen to my neck. – Psalm 69
The image of water in the Bible is simultaneously an image of danger and a powerful image of God. In the beginning the Spirit hovered over the waters.