Viewpoints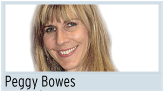 As a parent of two teenagers, I often feel guilty about my shortcomings. I never did teach them Latin, we still have a long way to go on Bible studies, and, occasionally, I serve macaroni and cheese for dinner.
There is one thing I have gotten right, though – both my children are very comfortable with the sacrament of reconciliation. I'll never forget how my son came to me immediately after his very first confession and declared, "I need to go to confession every month. Let's plan on the first Saturday." How could I refuse such a request from a second-grader?
Ever since, we have made a habit of monthly trips to the confessional. Of course, we're human and so we skip a month here and there, but my kids will remind me if it's been too long. We also take advantage of vacation travel to receive the sacrament in other parishes. My children are comfortable with dark, Gothic-style confessional booths, face-to-face confession, and even the whispered confessions in a communal penance service.
We all appreciate the sensation of burdens falling off our shoulders as we emerge from our parish chapel. My children recently tried to vocalize the feeling of relief that the sacrament of reconciliation brings.
My daughter declared, "I think of my soul as a beautiful round and shiny globe. When I sin, it starts to get dusty, but when I go to confession, Father takes a little brush and sweeps away all the dust so it's shiny and new again."
My son considered the idea for a few minutes before adding, "I think of my soul as a jet pack. My sins weigh it down and I feel heavy, but after confession, all the weight is taken off and I feel lighter and free."
The Catechism of the Catholic Church tells us why we experience this renewal:
"In this sacrament, the sinner, placing himself before the merciful judgment of God, anticipates in a certain way the judgment to which he will be subjected at the end of his earthly life. For it is now, in this life, that we are offered the choice between life and death, and it is only by the road of conversion that we can enter the Kingdom, from which one is excluded by grave sin. In converting to Christ through penance and faith, the sinner passes from death to life and does not come into judgment." (CCC 1470)
Think about that. "...The sinner passes from death to life." No wonder we feel so light and free! The sacrament of reconciliation also gives us the grace to grow in virtue so that we might better fight the temptations that await us as soon as we emerge from the confessional.
Better yet, I am confident that when my children leave my home and influence, they will continue to seek the grace and renewal of frequent confession. One more thing to cross off my "motherly guilt" list. Now I'm off to make mac and cheese for dinner.
Peggy Bowes is a member of Holy Angels Church in Mount Airy and author of "The Rosary Workout"
1
2
3
4
5
6
7
8
9
10
11
12
13
14
15
16
17
18
19
20
LETTERS FROM OUR READERS
Warrior saints are found throughout history

Regarding the April 26 letter criticizing St. Nicholas of Flue, I am disgusted that an American would insinuate that a soldier who distinguishes himself or herself in combat is not following...

Who would be worthy?

In a letter in the April 26 Catholic News Herald, St. Nicholas of Flue was referred to as someone who "did not follow those teachings" of Christ because he defended the faith with his sword and...

St. Peregrine is a model to follow

I greatly admire the saints. The stories of youthful saints speak powerfully to me and never fail to captivate me; since I am 15, I can relate particularly to them. When I read the article about...
1
2
3
4
5
6
7
8
9
10
11
12
Read and listen to homilies posted regularly by pastors at parishes within the Diocese of Charlotte: