Viewpoints
Peggy Bowes: A lesson on birth control from ... Moses?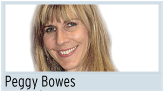 I recently renewed a friendship with a high school friend on Facebook and was surprised by her liberal views on politics and religion. We agreed to disagree while remaining respectful.
When the HHS contraception mandate recently highlighted the Church's position on contraception, my friend asked me to defend it. She had seen a program on overpopulation and believes in "zero population" growth through birth control.
I explained that contraception negatively impacts a marriage because a barrier is erected, whether physical or chemical, that prevents the complete giving of each spouse to each other. It reduces this most intimate relationship to a purely physical one and objectifies the person without the reverence and respect required for an act so intimate that it can create new life. Birth control pushes God away by focusing only on the pleasure of the act and ignoring the life-creating aspect.
I prayed that I could find the right words to convince my friend that birth control is not the answer to the world's population issues. She is a Christian, and she believes that God has sent us birth control technology to help us solve our problems. I hoped to find a passage from the Bible to show her that this technology is not part of God's plan for us. Surprisingly, I found the answer in the book of Exodus.
During Bible study at my parish, we studied the story of Moses and the burning bush. As Moses approaches in wonder, God admonishes, "Do not come near; put off your shoes... for the place on which you are standing is holy ground." (Ex 3:5) Father explained that God asks Moses to remove his shoes so that there is no barrier between man and holy ground. This requires trust on the part of Moses (the ground may be very hot!), humility and obedience. The burning bush is a very intimate encounter because God, for the first time, reveals His name, establishing a personal relationship with Moses.
It suddenly struck me that there might be a lesson here on birth control. God does not want barriers between a man and a woman on the holy ground of the marriage bed. This most intimate act images the Trinity and the giving and receiving of love among the Three Persons. The love between Father and Son creates a third person, the Holy Spirit, just as the love between a husband and wife can also create a third person.
Intimacy without barriers requires trust and humility on the part of both husband and wife, as well as obedience to God. Although married couples must use this gift responsibly, love without barriers is certainly the best way for a marriage to resemble the Trinity.
This comparison of married intimacy and Moses' encounter with God may or may not convince my friend that birth control is not part of God's Divine Plan. Yet it certainly reassured me that God's Truth resonates loudly and clearly from the pages of the Bible, and that those ancient words continue to speak profoundly to us today.
Peggy Bowes is a member of Holy Angels Church in Mount Airy and author of "The Rosary Workout" www.rosaryworkout.com
1
2
3
4
5
6
7
8
9
10
11
12
13
14
15
16
17
18
19
20
LETTERS FROM OUR READERS
Warrior saints are found throughout history

Regarding the April 26 letter criticizing St. Nicholas of Flue, I am disgusted that an American would insinuate that a soldier who distinguishes himself or herself in combat is not following...

Who would be worthy?

In a letter in the April 26 Catholic News Herald, St. Nicholas of Flue was referred to as someone who "did not follow those teachings" of Christ because he defended the faith with his sword and...

St. Peregrine is a model to follow

I greatly admire the saints. The stories of youthful saints speak powerfully to me and never fail to captivate me; since I am 15, I can relate particularly to them. When I read the article about...
1
2
3
4
5
6
7
8
9
10
11
12
Read and listen to homilies posted regularly by pastors at parishes within the Diocese of Charlotte: