Viewpoints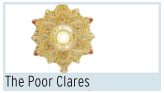 We have been reflecting in the past few months on the gifts and strengths which God has given to men and women, the particular ways in which each gender reflects a different facet of the image and likeness of God. There is a balance between these strengths that is achieved through our complementarity.
Looking at the Book of Genesis, we see the roles entrusted to the first man and woman at their creation by God, and the beautiful plan He has designed for their fulfillment.
The most obvious culmination of these gifts is in the vocation of the majority of mankind – that of marriage and family life. Here we see played out, in our own time, the original story of the union between man and woman and the answer to God's command, "Be fruitful and multiply." We see the complete reflection of the image of God in this bond between masculinity and femininity and the fruits bestowed on their union through the gift of children.
As we come to understand more deeply the great holiness and goodness found in the sacrament of matrimony, we may begin to wonder what this means for those who choose to forego this good for the sake of the Kingdom.
Do they somehow have to sacrifice their own masculinity and femininity to follow a vocation such as the priesthood or consecrated life? Do they lack a true fulfillment of the desires that God has placed within them? Are some of their gifts meant to lie dormant to embrace a higher calling?
St. Teresa Benedicta of the Cross, better known as Edith Stein, in her great studies of man and woman and their vocations, was not afraid to address this question. She was a single woman, a brilliant professor of phenomenology. She was never married, and after her conversion to Catholicism from Judaism, she longed for the cloistered, contemplative life. It is interesting to note that the Holy See asked her to delay her entrance into Carmel a few years because her lectures throughout Europe on the topic of masculinity and femininity were producing so much good fruit.
She was well equipped to unpack what the calling to a consecrated life would mean for a person's fundamental identity as a man or woman.
All Christian vocations call for self-giving. There is no other option. We give ourselves to God and to others in every vocation. It is only the way and the means that differ.
St. Teresa Benedicta saw clearly that when God asks a person to dedicate his or her life totally to Him, as a priest or a religious, this does not in any way alter their core identity. Yes, they choose to forego the natural vocation in which we see most clearly the living out of their gifts and call, but their inner fulfillment as man or woman is achieved in an even more profound way.
The highest glory of man is to be found in the fact that Jesus Christ chose to become flesh as a man. He walked on this earth, fully human and fully divine. Because of this, St. Teresa Benedicta saw that the highest fulfillment for a man is to be an "alter Christus," another Christ. This is possible through the great gift of the priesthood.
Man, in his focus on action, is enabled by God to act in the person of Christ. He speaks in the name of Christ. He clothes himself in Christ's identity as the supreme Man. The priest says "This is My Body" and "I absolve you from your sins" in the first person, as Christ. When he stands at the altar and speaks the words of consecration over the elements of bread and wine, they are changed into the very Body and Blood, Soul and Divinity of Jesus Christ. There is no action of man that could be greater or more sublime.
The man lives out his fatherhood as well as he takes Christ's people as his own sons and daughters, shepherding the flock God entrusts to him. He pours out himself for them, in a life of sacrifice and service, providing all the gifts of grace God has given us in the sacraments.
For a woman, the deepest longing of her heart is for complete surrender to another being, to love and to be loved completely. In no one else but God can this be completely realized. Therefore, St. Teresa Benedicta also sees consecrated life as the most profound fulfillment of the core of woman's desires. As a religious, a woman is given the tremendous privilege of becoming the bride of Christ Himself. By dedicating herself exclusively to His love, she is admitted to the most intimate union with Him. In her life of bridal love, she will, as a fruit of grace, bear many sons and daughters for Our Lord through spiritual motherhood.
In the active religious life, a woman can use her gifts and talents for ministering and motherly service in many ways – through teaching, nursing, aiding the sick and the poor. In contemplative life, she lives a hidden calling of intense love and intercession for the Church and for all the people of the world, completely pouring out herself on their behalf.
We see, then, that in following a call to a special vocation within the Church, Our Lord does not call men and women religious away from our fundamental identities as men or women. Instead, He gives us hundredfold in return for the sacrifice of the natural joys of marriage and family life. In the priesthood and consecrated life, He calls us to the highest fulfillment possible on this earth of the capabilities of our being and of our vocation to self-giving.
In this call, we have a foretaste and glimpse of what we all hope to experience one day in the Kingdom of Heaven. There, before the throne of the Lamb, we will be at last perfectly complete in Him who has made us for Himself.
Sister Marie Thérèse of the Divine Child Jesus is professed with the Poor Clare Nuns of Perpetual Adoration St. Joseph Monastery in Charlotte. Learn more www.stjosephmonastery.com.
1
2
3
4
5
6
7
8
9
10
11
12
13
14
15
16
17
18
19
20
LETTERS FROM OUR READERS
Warrior saints are found throughout history

Regarding the April 26 letter criticizing St. Nicholas of Flue, I am disgusted that an American would insinuate that a soldier who distinguishes himself or herself in combat is not following...

Who would be worthy?

In a letter in the April 26 Catholic News Herald, St. Nicholas of Flue was referred to as someone who "did not follow those teachings" of Christ because he defended the faith with his sword and...
1
2
3
4
5
6
7
8
9
10
11
12
Read and listen to homilies posted regularly by pastors at parishes within the Diocese of Charlotte: