Viewpoints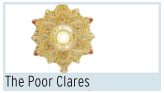 What does it mean to be a woman?
The gender we bear is a call and gift from Our Lord to a certain way of reflecting His image and likeness. Whether we are male or female, we each have particular and complementary gifts, strengths and weaknesses which are completed by the other.
For those of us whom God has created to be women, we begin to find the answer to our question "What does it mean to be a woman?" on the very first pages of Scripture.
The Book of Genesis beautifully voices God's own words which lead to the creation of woman: "It is not good for man to be alone." (Gen 2:18) It is clear from this simple phrase that woman's role is to be a supporting one. She is a helper, a companion for Adam. This does not imply a lesser dignity. Rather, the being whom Adam can truly be accompanied by must be of equal dignity with himself to fulfill that role.
In Genesis 3:20, Adam names his wife Eve, which means "mother of all the living." This verse shows us that motherhood is another key role of woman in God's plan.
All women have the inherent capacity of motherhood, whether they live it out in a physical sense or not. Women are designed, both physically and spiritually, to cherish and to nurture life. We have the ability to carry another life – indeed, another soul – within our very selves.
Because of this call to motherhood, women are naturally more focused on "being" itself. Men tend to hone in more on activity, on accomplishments. For women, the most important thing tends to be the human person and the relationships between people.
Not every woman gets married, though. Not every woman bears her own physical children. But all women have the capacity to fulfill this basic part of woman's role by spiritual motherhood.
We know that when Our Lord came to earth as a man, He chose to come through a woman, Our Blessed Mother. Throughout His earthly life, she was to be found at His side. As He hung upon the Cross, in His last moments, Our Lord entrusted His Mother to His disciple John.
What does this mean for us? We need to look at the two figures at the foot of the Cross to understand this.
First, we see Our Blessed Mother – she who is truly our Mother in the most real sense of the word. She did not physically give birth to any of us, but she is the Mother of the life of grace within us. She stands as a reminder that giving life to souls is the most fruitful and lasting motherhood.
Beside her is St. John, an Apostle and a newly-ordained priest. Our Lord had chosen that we should receive grace through His Church, through the sacraments. And these sacraments, for the most part, come to us through the hands of priests. Because of this, priests are necessary for the life of the Church.
In the action of Our Lord's entrusting St. John and Our Lady to each other, we see that spiritual mothers are necessary for the life of the priest.
The tremendous calling to the holy priesthood is a super-human mission. It is truly a calling to be "another Christ," and that means that this calling leads down the way of the Cross. It is a life of self-sacrifice and of love for Christ's Bride, the Church. There is much that priests must battle against throughout their lives.
In recent times, the priesthood has been through a very rough period with the many scandals in the news, and the oppositions and difficulties many of them face. They need our prayers, and as women, we can pray for them in a particular way as spiritual mothers.
There is a beautiful quote from St. Teresa of Avila on what it means to be a woman: "To be a woman is to love and to suffer."
These words sum up what the role of spiritual motherhood entails. To love and to suffer for priests is a hidden calling. It is not often something that can be seen, but a life like Our Lady's throughout the pages of the Gospel. We do not hear many words from her lips, or many details of her life, but she is always there. She is with Our Lord in the joys and the sorrows, at the Crib and at the Cross.
The priest is called to follow in Our Lord's footsteps as He carries His Cross to Calvary, but he need not walk that path alone. We can be the holy women, the Veronica who wipes his face, his mother who strengthens him with her last loving gaze.
This does not require the adoption of a whole new way of life. This role of spiritual motherhood can be lived out in our day-to-day schedules. We can say a rosary for priests, offer Holy Communion for them, make a Holy Hour for them, or just a quick visit to the Blessed Sacrament. Perhaps it will just be the offering of little sacrifices that pop up throughout our busy days.
In spiritual motherhood, regardless of our vocations in life, we find a way to live out the calling to be a "helper" as well as a mother to others. The more we give of ourselves to others, the more we come to be more completely ourselves.
What does it mean to be a woman? As we reflect on this question, and the roles that Our Lord has entrusted to us as women, we will come to understand this in an ever deeper way, as we look upon and learn from our Mother and model, Mary.
Sister Marie Thérèse of the Divine Child Jesus is professed with the Poor Clare Nuns of Perpetual Adoration St. Joseph Monastery in Charlotte. This is excerpted from a reflection she gave to the Charlotte Catholic Women's Group on Oct. 3, 2011. Learn more about the local community of Poor Clares and subscribe to their newsletter by going online to www.stjosephmonastery.com.
1
2
3
4
5
6
7
8
9
10
11
12
13
14
15
16
17
18
19
20
LETTERS FROM OUR READERS
Warrior saints are found throughout history

Regarding the April 26 letter criticizing St. Nicholas of Flue, I am disgusted that an American would insinuate that a soldier who distinguishes himself or herself in combat is not following...

Who would be worthy?

In a letter in the April 26 Catholic News Herald, St. Nicholas of Flue was referred to as someone who "did not follow those teachings" of Christ because he defended the faith with his sword and...

St. Peregrine is a model to follow

I greatly admire the saints. The stories of youthful saints speak powerfully to me and never fail to captivate me; since I am 15, I can relate particularly to them. When I read the article about...
1
2
3
4
5
6
7
8
9
10
11
12
Read and listen to homilies posted regularly by pastors at parishes within the Diocese of Charlotte: