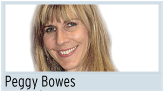 "The spirit is willing, but the flesh is weak."
(Matthew 26:41)
I'll be the first to admit that for many years I was a lukewarm Catholic and most definitely a wimp at Lent. My idea of Lenten penance was to give up desserts. Except on Sundays, which aren't technically part of Lent. And on family birthdays or a feast day. Oh, and also if I might offend a friend by not eating a few fresh-baked chocolate chip cookies. Or...
You get the idea.
I also had no clue how to fast. I thought that on those two dreaded days of fasting (Ash Wednesday and Good Friday), I was merely not to eat between meals. Oh, the suffering! At least I did remember to abstain from meat on Fridays. I very piously gave up filet mignon for lobster bisque with truffle cream or Chilean sea bass with mango salsa.
After becoming a "revert" to the Catholic faith, I began to take Lent more seriously. Over the years, I have resolved to study the Bible, attend daily Mass, and spend a weekly hour in front of the Blessed Sacrament. Each year, I add one new practice to my Lenten devotions. This keeps me from being overwhelmed, and I find that establishing one new habit during the 40 days of Lent makes it easier to continue that practice throughout the year.
With Ash Wednesday just around the corner (Feb. 22), you Lent wimps out there still have time to prayerfully and seriously consider how to change your ways and practice a little redemptive suffering.
A good start is to heed the wisdom of our Holy Father, Pope Benedict XVI: "In the Lenten period, the Church makes it her duty to propose some specific tasks that accompany the faithful concretely in this process of interior renewal: these are prayer, fasting and almsgiving."
I like to incorporate these three practices on Fridays during Lent. My fast might consist of drinking only juice until evening when I eat a simple meatless meal. Sometimes I try a bread and water fast, limiting myself to just two or three pieces of bread.
The beauty of penitential fasting is that the hunger pangs are a reminder to pray. Perhaps you might pray a decade of the rosary when you feel hungry or spend a few minutes reading about Jesus' Passion in the gospels.
Hunger during a fast can also serve as a reminder that so many impoverished people are constantly hungry. A simple way to incorporate almsgiving is to use the money saved on food during your fast to buy food for the poor. Participating in Operation Rice Bowl is a great way to do this.
Don't be discouraged if you still retain some of your wimpiness. Take heart in the words of St. John Chrysostom: "Let those who have borne the burden of Lent now receive their pay... let them not be afraid of being too late, for the Lord is gracious and He receives the last even as the first... He repays the deed and praises the effort."
Peggy Bowes is a member of Holy Angels Church in Mount Airy and author of "The Rosary Workout" (www.rosaryworkout.com).