Peggy Bowes: St. Gianna Beretta Molla was a saintly 'supermom'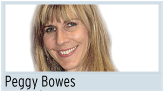 As a rebellious teen, I would often argue with my mother about the role of women in society. I wasn't going to stay home and waste my talents on housework and child care. Instead, I planned to make my mark in the world, emboldened by modern-day feminists. When my mother asked about my future children, I casually shrugged and mentioned a nanny. She sighed and prayed.
I did make a small mark in the world, graduating from the U.S. Air Force Academy and becoming an instructor pilot. I'm proud that some of my students still serve today. Yet I was restless and lonely. I had succeeded in a male-dominated career, but the promises of the feminist movement were empty. I longed for the joy of marriage and children.
Fortunately, God sent me a handsome fighter pilot and two beautiful children. I willingly gave up my career to stay home and raise my children, just as my mother had. The thought of hiring a nanny never crossed my mind. As I learned to practice humility and self-sacrifice as a wife and mother, I also felt called to use my God-given talents to help others outside my family. Was it possible to be a "supermom" and serve both my family and my community? I found inspiration in St. Gianna Beretta Molla.
I can tell you that today's "supermoms" have nothing on St. Gianna! She was a practicing doctor in 1950s Italy, a devoted wife and mother, a gifted athlete, and a selfless volunteer. She managed to "do it all" and do it well long before the feminist movement gained momentum.
Unlike the feminists, St. Gianna wasn't concerned with making her mark on the world. Her career as a doctor was a means of serving others, not proof of success in a male-dominated profession. Her duties as wife and mother were her greatest priority, not a tiresome responsibility to foist on a nanny. St. Gianna's passion for skiing and mountaineering was an opportunity to enjoy God's creation, not another line in her impressive resume. She also made the ultimate self-sacrifice, choosing to die during childbirth rather than risk the life of her child.
In 1961, St. Gianna became pregnant with her fourth child. When a fibroma (benign tumor) developed on her uterus, doctors gave her the choice of abortion, hysterectomy or surgery. She chose surgery rather than sacrifice the life of her tiny baby. The surgery was successful, but a difficult pregnancy lay ahead. Before delivering her baby, St. Gianna firmly instructed the doctors to save the life of her child over her own life. A baby girl was born on April 21, 1962, but St. Gianna died a week later due to complications from an infection.
In our secular world, where women want to be treated as equals and to have "rights" over their own bodies, St. Gianna's virtuous example shows Christian women that we can be both successful and selfless. That is the true nature of femininity, not the hollow promise of feminism.
St. Gianna's feast day is April 28th. She is the patron saint of physicians and mothers.
-- Peggy Bowes is a member of Holy Angels Church in Mount Airy and author of "The Rosary Workout" (www.rosaryworkout.com).
Lives of the Saints
1
2
3
4
5
6
7
8
9
10
11
12
13
14
15
Read and listen to homilies posted regularly by pastors at parishes within the Diocese of Charlotte: